Fashion Sco0p: Describe your style?
Naureen Khamisa : Vivacious
FS: Sneaker vs. Stiletto
NK: Stiletto
FS: " HIgh-street " vs. "Low end"
NK: High-street
FS: Who are your style icons/inspirations?
NK: People like Marilyn Monroe and Audrey Hepburn for some weird reason. So lady like in an "un-cliched" yet not so overt manner
FS: Five last fashion items you bought?
NK: Mascara, Tinted moisturizer, ankle boots, a gold bangle, pink nailpolish
FS: Whats "hot" this season?
NK: Originality
FS: Your take on the "LBD"?
NK: An absolute necessity for every girl/woman
FS: When you hear the word "haute couture" who/what pops into your mind?
NK: Organised chaos
FS: Favourite fashion quote?
NK: "If they ever do my life story, whoever plays me needs lots of hair color and high heels."or equally so "I don't know who invented high heels, but all women owe him a lot"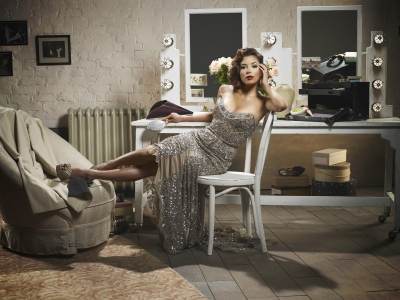 FS: If you could have anyones closet who would it be?
NK: Eva Longoria Parker's character from Desperate Housewives (Gabrielle Solis)
FS: Best kept fashion secret?
NK: No matter how you think it looks-
JUST WORK IT
!!
****